CRM Management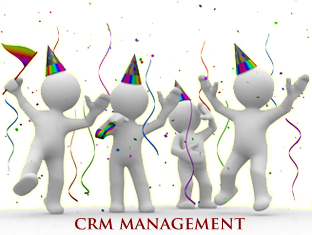 Over2cloud's Customer Relationship Management is an ideal solution for personalized interaction with the customer, recording the feedback for the offerings for improvisation analytics. It strongly focuses on various modes of communication like Call center based Helpline Nos, IVRS, Online feedback forms, Email, Long code based SMS.
Some of the salient features are:
Prospective Customer Management:
With Option of Basic / Complete Details
Relationship Management with Owners & Operational Managers
Existing Customer Management:
With Option of Basic / Complete Details
Relationship Management with Owners & Operational Managers
Existing Associate / Vendor Management:
With Option of Basic / Complete Details
Relationship Management with Owners & Operational Managers
Feedback Management:
Integrated with various modes like normal SMS over CSS based SMS system
Collates analytics based on responses
Escalation Management:
For all the negative responses, various hierarchies are mapped with SLA for responding else escalates to higher level
Collates analytics based on action taken
Offering Management:
Mapped with respective Sub-Offering, Product & Brand
Knowledge Resource Management:
Training & Development Materials
Sales & Marketing Materials
Target Management:
Target Allotment & Achievement
Activity Management:
Scheduling & Setting Reminders Via Online
MIS Management:
Report Submission Via Online
More details about the solution or demo can be provided with relevant case examples on demand.
The solution flow depicted below is about the way various ways instances via which the customers can be delighted along with modes of feedback management & related escalation management: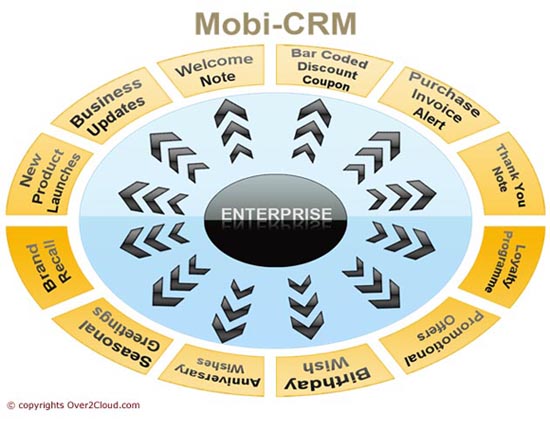 Feedback Management
Over2Cloud's Customer Relationship Management (CRM) has following benefits:
Integrated solution with various modes of communications available over central database like:
Auto Push Messaging (Push SMS)
Pull Messaging over Virtual Number (Pull SMS)
Voice: In Bound Dialer (IVRS over IBD)
Voice: Out Bound Dialer (IVRS over OBD)
Online Mode
Touch Screen based Kiosks
Mobile Applications over Android, IPhone, Blackberry, Symbian etc.
Helps organize the entire CRM team from top to bottom
Manages the database systematically be it be for:
Generation of lead (prospective customers),
Existing customers,
Business associates,
Vendors,
Employee
Offerings
Target industries etc.
Moreover, it helps to identify:
Customers Business Analytics: Based on various parameters like:

Satisfied over non-satisfied to improvise the quality
Type of product business comes from to strategies the promotions

Customers can be updated about various personalized information for different services (as explained & depicted in subsequent slides) related to them automatically with or without integration from the existing system.
It can even uniquely be used for seeking the feedback or Customer Satisfaction Survey (CSS) about the various product / services from the customers with respective feedback to be escalated to different levels as per defined SLA
The solution gives a clarity on the parameters to be enhanced for delighted customer satisfaction
Mobi-Help Desk Facility can also be integrated with this solution that takes care of all the issues / problems of the Customer Help Desk with provision of SLA escalation & Resolution Analysis
SMS is the most convenient, efficient, economical and unique tool of CRM
Assist the respective hierarchies involved in CRM for:
Task Management with respect to various customers
Reminder / Scheduler via Dashboard
Business Associate Relationship Management
Salary Management
Attendance Management
Incentive Management
Content Management (Thought, Jock of day etc.)
Graphical Analytical MIS
Hence, it's focused on approach to understand your customers better to delight them for business based on strong relationships.